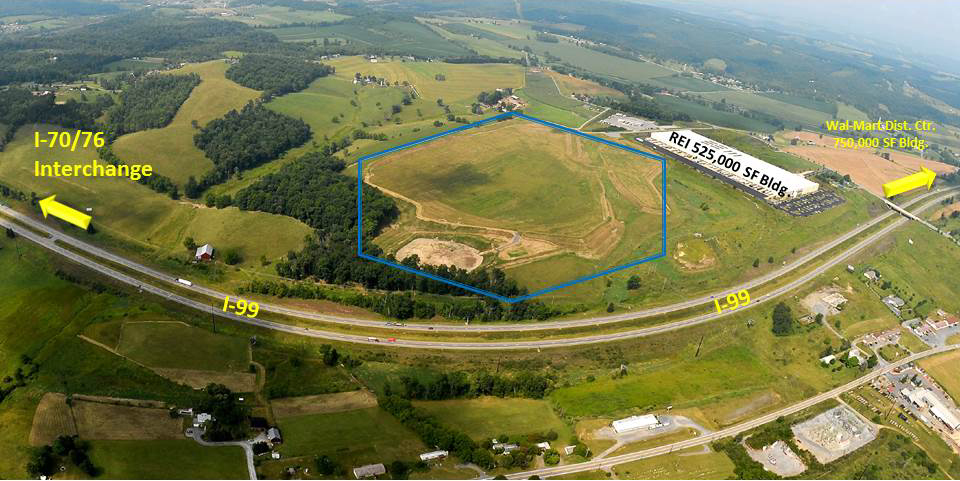 Fully permitted by all State and Local permitting agencies.
During the past two years, BCDA has completed engineering, design, permitting and earthwork on nearly 80 acres in Business Park II. The project is now ready.
"We moved forward with this project knowing that it will eliminate months in site preparation for future buyers," noted Bo Pratt, BCDA Chair. "This is a tremendous opportunity given that the site is pad-ready, permitted and designed as a Keystone Opportunity Zone. Available utilities are in place including an abundant and reliable electric supply."
The project engineer is H. F. Lenz, Johnstown; Glenn O. Hawbaker, State College, the contractor.
75 Acres – Pad Ready Sites
Keystone Opportunity Zone (10 year local property tax and site corporate tax abatements)
Fully Permitted by all State and Local Permitting Agencies
Can Accommodate a 780,000 Square Foot Facility (Includes Parking and Storm Water Management)
Great Location – Two miles from I-99 and I-70/I-76
This project is funded by the Business In Our Sites loan program (BIOS) administered by the Commonwealth of Pennsylvania's Department of Community and Economic Development.