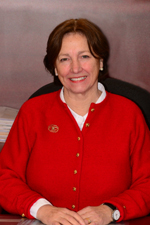 Bette Slayton, President and CEO of BCDA, leads development activities in the county including supporting and encouraging new businesses to move into the county and existing firms to expand. Prior to coming to BCDA, she was director of development finance for the Southern Alleghenies Planning and Development Commission, and was assistant vice president of the Mark Twain Bank in Kansas City, MO. Bette served from 2001-2002 as the president of the Pennsylvania Economic Development Association and currently serves on a number of statewide economic and workforce development boards and committees.
Contact: slayton(at)bcda.org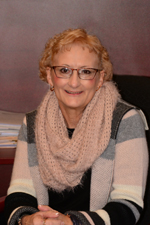 Terri Brumbaugh, Vice President of BCDA, is responsible for developing projects and grants, and maintaining contacts with local, state and federal economic development programs. She brings a great deal of economic development experience to this position. For nearly 15 years she served in the business-lending program at Southern Alleghenies Planning and Development Commission in Altoona, PA. There she served in the vital role of helping companies to access state, regional and federal funding sources.
Contact: brumbaugh(at)bcda.org
Melanie Miller, BCDA's office manager is often the first contact with our office.
Email: info(at)bcda.org
Phone: 814-623-4816 or 800-634-8610
Address:
ONE Corporate Drive
Suite 101
Bedford, PA 15522
Doug Gerber, Chair, BCDA Board and Plant Manager of Rex Heat Treat – Bedford, Inc.
Rex Heat Treat Bedford is home to cutting edge austempering, aus-carburizing, martempering, and solution annealing.